"

The production values here recall 80s pop rock and are vaguely reminiscent of Weird Al Yankovic... As someone with an absurdist sense of humour, I feel I have discovered kindred spirits in the Relative Minors."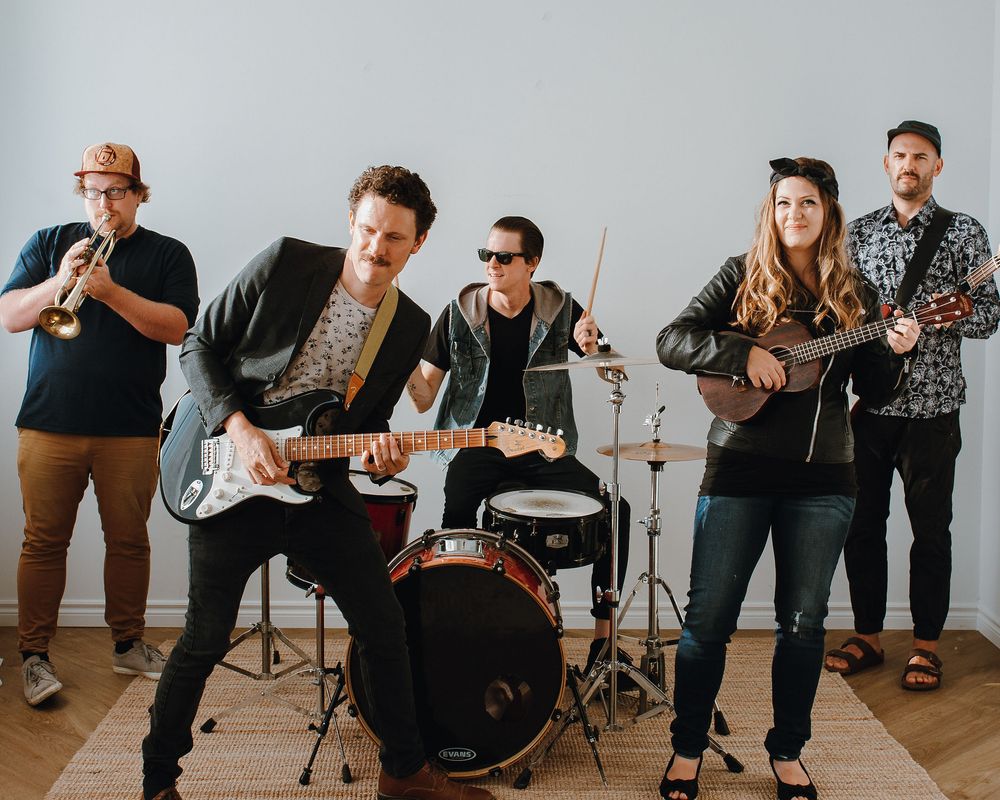 The Relative Minors:
Big songs for small ears.
The Relative Minors are a rock band for children from Cambridge, ON. They are a six-piece, electric guitar- and piano-driven rock n' roll band who perform energetic and witty songs for kids of all ages.
Their songs have been featured on Children's Music radio shows and websites including Spare the Rock, The Saturday Morning Cereal Bowl, Radio Active Kids and more, and in 2021 they won the Folk Music Ontario Songs From the Heart Award, Children's category—for their song "A Successful Career as a Dog." In Fall 2022 they were nominated for the Canadian Folk Music award for Best Children's Album.
Drawing inspiration from everything from The Beatles and Electric Light Orchestra to The Muppets and The Wiggles, The Relative Minors offer a fresh take on the Children's Music genre by combining the rock band format with catchy and clever lyrics, sophisticated instrumentation and an enduring respect for their audience. The Relative Minors believe in the power of play and imagination, and they hope to inspire a generation of young people to keep learning, keep playing and keep those toes tapping.
Press Photos
Sample Track // /// Sample video
0:00/3:39

0:00/3:08

0:00/2:14

0:00/4:06

0:00/1:28
Logos and technical riders